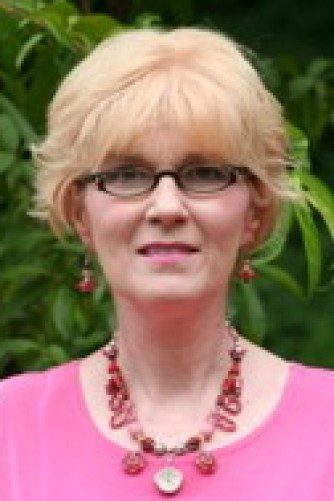 The excitement of color, texture, and design possibility drives Pamela's work in many directions, and her education in textiles from Ohio State University provides her background in style and proportion.
Though primarily known for her lampworked beads and vessels she embraces a mixed media approach. Pamela's approach to art is to couple technique with beauty. Her tiny glass vessels are testimony to the challenge of balance, proportion and color in the fluid medium of glass.

Pamela work has been represented by Mostly Glass Gallery at Sofa Chicago and she is the recipient of numerous awards including the Dominic Lubino award for Excellence in Glass, she was selected for the traveling ISGB exhibition "Out of The box" in 2008, and for the recent Convergence Project sponsored by Bead and Button Magazine and The International Society of Glass Bead makers. She had been profiled in many publication including Lapidary Journal, Belle Armoire, The Annealer and most recently Bead and Button Magazine Aug 2008. Larks 1000 Glass Beads and Warhaftigs's Glass Bead Workshop also showcase Pamela's work.
Pamela teaches from her home studio in Columbus, Ohio and across the country. She has two immensely creative children and a husband who is still the love of her life.